D4D supported the National Academy of Science and Technology (NAST) and their National Innovation Digital Network (NIDN) with the helper of implementing partner organizations Robotics Association of Nepal (RAN) and Naxa.
The innovation portal was setup in the wake of Covid-19 as the country saw many local grass-root innovators create products as a response to the country's fright against the then new virus. NAST, in recognition sought to collect and collaborate such efforts to bring them better attention. As a result, an online portal was established in compliment to several organized in-person events and virtual events.
The innovation project held provincial exhibitions at Province 1 (Dharan), Madhes (Birgunj), Far West (Dhangadi), Karnali (Surkhet), Lumbini (Butwal), Gandaki (Pokhara) and Bagmati (Lalitpur) where over 50 innovators joined their calling. Simultaneously, NAST established their Mobile Information Access Center. This mobile-bus-center, set up with aid from the Korean government, provides information on the go and is equipped with modern technological amenities such as laptops and internet to act a mobile training center.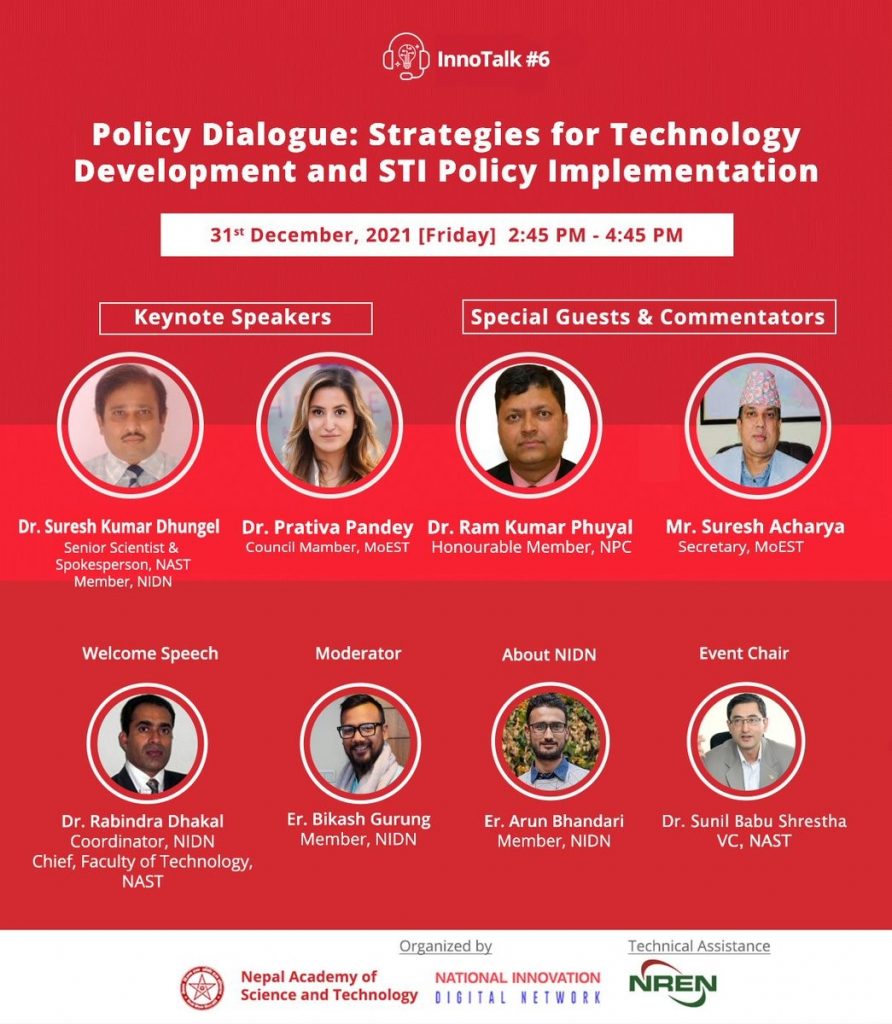 In addition, as a medium to connect relevant stakeholders, NAST and D4D held InnoTalks online as an effort to bring together. In total seven dialogues were held on a variety of topics around policies and technologies needed to tackle covid-19 in the country.
To view the innovation mapper portal, click here.