The D4D Program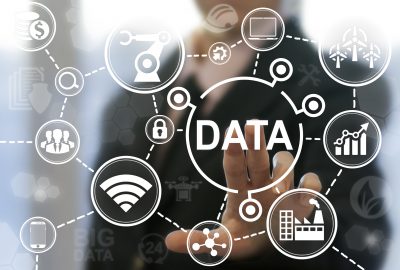 Nepal is facing many pressing development challenges related to poverty, accountability, transparency, economic development, gender, and social inclusion.
To address these challenges, the use of evidence – reliable, accessible data and information – to inform decision-making, monitor progress, and evaluate development outcomes is essential. Progress in the sharing and use of data for development in Nepal has been made over recent years – concepts of data ethics and rights to data have become increasingly known to champions both inside and outside government, and there is growing recognition of "open data" as an important tool for development. But, despite progress, there continue to be challenges in the effective sharing and use of data.
The D4D Program aims to improve the sharing and use of (open) data as evidence for development. It builds on Development Initiatives' efforts since 2011 to catalyze a functional, inclusive and locally led data ecosystem as well as The Asia Foundation's work across Asia to promote the use of data as evidence for development by policy makers, civil society and the private sector.
The D4D Program's approach is built on five pillars – using politically informed programming that enables strategic targeting of stakeholders; building local ownership and leadership of the data for development agenda; encouraging multi-stakeholder collaboration between data suppliers and users; piloting scalable innovations based on problem-focused and user-centered approaches; and fostering learning to inform change. The D4D Program supports a range of local organisations to conduct innovative technical initiatives, research studies and engagement activities aimed at growing the demand for, supply of and use of (open) data.
Further information about the D4D Program can be found in the Program Factsheet
Our Goal
The D4D Program works to ensure that more and better data is available, accessible and usable by a range of government, civil society, and private sector actors to inform decision making, implementation and monitoring of development efforts at the national and local level.
Our Objectives
Increase the demand for development data in open format by government, civil society, and the private sector.
Increase the availability, openness, and accessibility of development data for government, civil society, and the private sector.
Increase the capacity to use development data in open format among government agencies and civil society actors for evidence-based decision making, implementation and monitoring.
---
The Asia Foundation is a non-profit, international development organization committed to improving lives across a dynamic and developing Asia.
Informed by six decades of experience and deep local expertise, our work across the region addresses five overarching goals - strengthen governance, empower women, expand economic opportunity, increase environmental resilience, and promote regional cooperation.
---
Development Initiatives (DI) is an independent international development organisation that focuses on the role of data in driving poverty eradication and sustainable development.
DI works to ensure that decisions about the allocation of finance and resources result in an end to poverty, increase the resilience of the world's most vulnerable people, and ensure no one is left behind. We work to make sure these decisions are underpinned by good quality, transparent data and evidence on poverty and resources, and lead to increased accountability and sustainable long-term outcomes.
DFID
DFID is the UK government's Department for International Development. Its goal is to "promote sustainable development and eliminate world poverty".

DFID's Nepal office funds the Data for Development in Nepal Program under their Evidence for Development program. This program aims to strengthen the culture of evidence use in Nepal, in particular to improve evidence-based policy and decision making, to ensure that poor people will be targeted more effectively with public funds and support.